Nourishing Hair Cream
DESCRIPTION
A combination of unrefined organic shea butter and jojoba oil plus vitamins and natural oils that help to promote hair growth and shine, while leaving your hair moisturized and healthy.
OUR PROMISES
We promise to ALWAYS use plant-based ingredients that are 100% natural and/or organic. We promise NEVER to use parabens, sulfates, Phthalates, or mineral oils.

Free shipping on U.S. orders over $50 More Info

Quality GuaranteeMore Info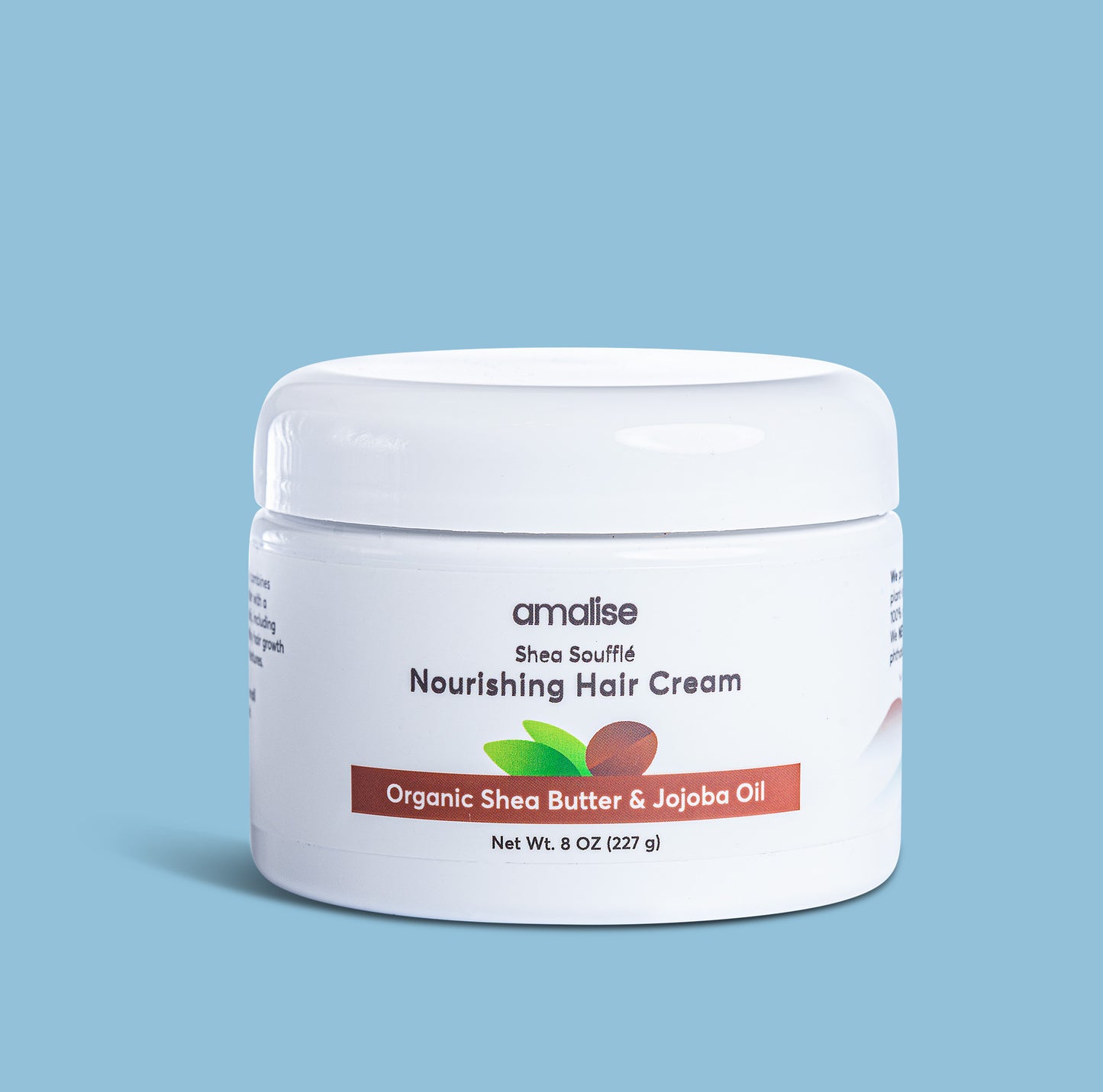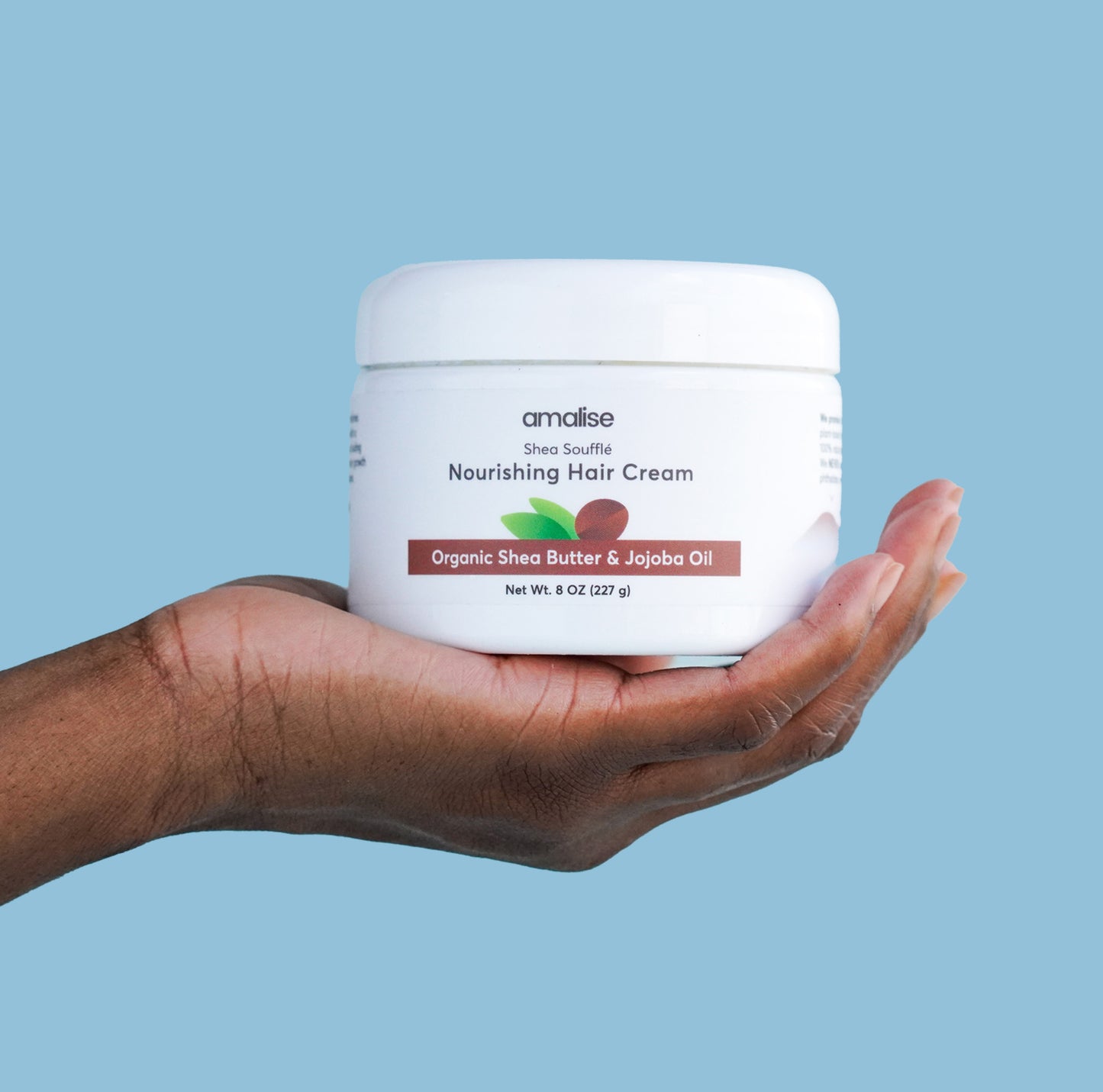 How To use

Hair

Apply a small portion to damp
or dry hair before styling.

Why it works

Our Nourishing Hair Cream is great for all curly hair textures. It's great for keeping hair moisturized and conditioned making it more manageable. It also works well in reducing split ends, hair breakage, and whitening.
Satisfied customer
This is my second time ordering this product and I am so in love with it. It works great. Hatian castor Oil by Amalise is the best!
In love
I love this Nourishing Hair Cream, a little goes a long way, makes my hair soft and healthy looking. Will be ordering more as needed.
Nourishing Hair Cream and Hydrating Body Butter
I highly recommend these products! I have been using them for a while now. I found the hair cream to be rich, creamy and very nourishing to my hair! It is not greasy at all and has a lovely scent. The hydrating body butter is so moisturizing to my skin and keep the soles of my feet nice and soft!
Lovely
I've finished two containers of this hair cream and wasn't disappointed. Although going through many different hair creams in the past and realizing that hair cream isn't specifically what my hair needs it was nice to find a natural hair cream to know what a real hair cream is supposed to be. Nothing wrong with this cream at all, if your hair needs a cream, I would definitely reccomend this one. Smells good, natural ingredients, smooth, good amount of product in one container, and a little goes a long way!
Amalise is my New Go To
I love love love the hair cream! My hair has found a new best friend!! A little goes a long way. I am very pleased with this product!
My favorite hair cream!
I've noticed such a difference using Nourishing Hair cream. My hair is soft and the curls hold the style. I now have to buy two containers too share with my oldest kids because they use up my container. Thank you again for taking the time to make a quality product!
Best by far
I've tried other castor oils and this one is a perfect replica of the ones from my island. I will definitely be back for more. Shipping was fast too, thank you!
Amalise
Wonderful product recommend other people to try.